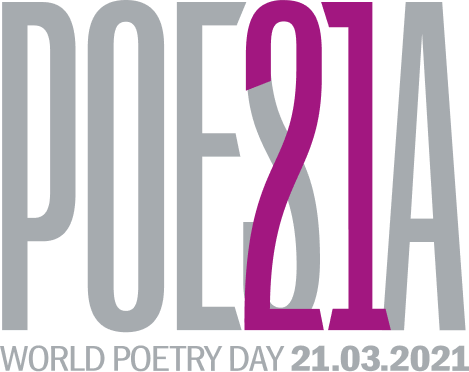 Poesia 21 is a new approach to how we listen and read poetry, poets' voices in multiple languages will sound equal throughout the day.
Poets all over the world are feeling a lack of true communication, when we can hear and be together with each other no matter our ability to physically travel. In Poesia 21 we can find a technical way to change it and experience poetry's ability to bring people together and give them hope in tumultuous times. To celebrate World Poetry Day we will be streaming poetry readings from 8 different hubs all over the world.
Hubs
World Poetry Day
In 1999 UNESCO proclaimed 21 March as the World Poetry Day. This day reminds us of poetry's unique abilities in capturing the creative spirit of the human mind, and in the expression of the critical feelings and questions shared by people all over the globe as well as the innermost values of diverse cultures. World Poetry Day will promote linguistic diversity and support the oral traditions of poetry recitals. in Poesia 21 the audience will have the choice of a vast variety of world poetry from a wide range of countries – from China to South America, from Africa to Scandinavia. During the stream listeners will see translations in multiple languages, and information about the poets and the curators.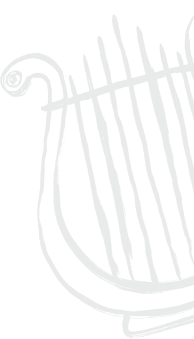 Organizers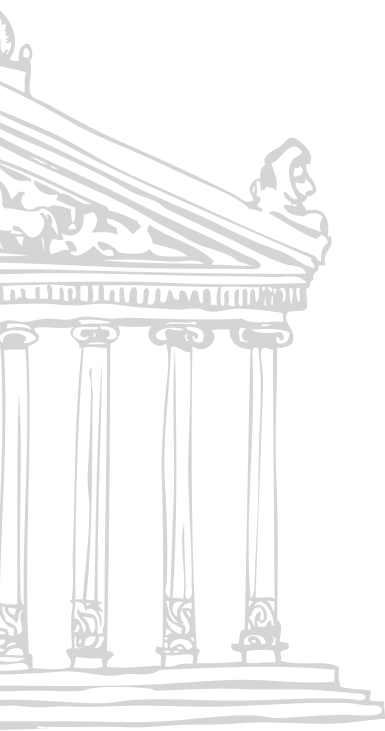 Hub curators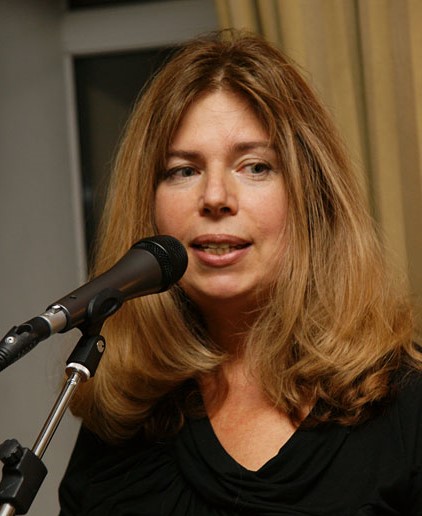 Eurasia
Natalia Azarova
Natalia Azarova, Russia (1956, Moscow), is a poet and a philologist. She graduated from Lomonosov Moscow State University, and worked at the Faculty of philology. PhD in philology. She is a director for the World Poetry Center at the Institute of Linguistics of the Russian Academy of Sciences and she leads the research seminar "World Poetry Practices" and edits a same-name series of anthologies. Curator for Moscow Poetry Biennale. Natalia published 12 poetry books, among them "Solo of equality" (2010), "Disentanglement" (2014), "Calendar" (2014), "Revolution" (2017), "Inmortal a veces" (2019, Mexico), etc. She received the Andrey Bely Prize (2014), and a special award of the "Moscow Count" (2020). Natalia's poetry is translated to English, Spanish, Chinese, French, German, Dutch, Swedish, Latvian, Polish, Serbian, Slovenian, Chuvash, Macedonian, Romanian. She is the author of a famous handbook "Poetry" ("21st Century Handbook" award), and two books on language of poetry and philosophy. She translates poetry and philosophy from Spanish, Portuguese, French, German and Chinese, among others she translated "Ode Marítima" by Fernando Pessoa, poetry of Du Fu and "Le siècle" by Alain Badiou.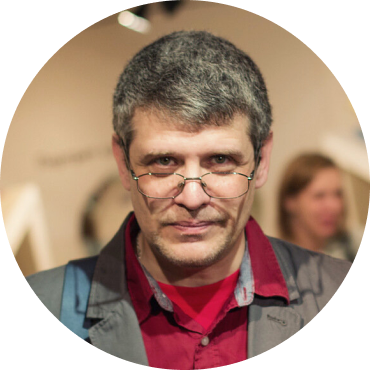 Eurasia
Dmitry Bak
Dmitry Bak was born in 1961 in Elizovo city (Kamchatka). He spent his childhood and youth in western Ukraine (Lviv, Chernivtsi). He is a poet, a literary critic, a philologist, the author of poems both in Russian and Ukrainian. His collections of poems are: "Evidence" (2011) and "Distant Orpheus" (2018). He is the author of the book of essays about modern poetry named "A hundred of poets of the beginning of the century" (2015). Dmitry Bak is a professor of the Russian State University for the Humanities and professor of Moscow Art Theatre School. He is also Novii Mir (Russian literary magazine) Award winner for the best collection of poems (2016). His poems were translated into Ukrainian, Polish, Lithuanian, Romanian and Spanish.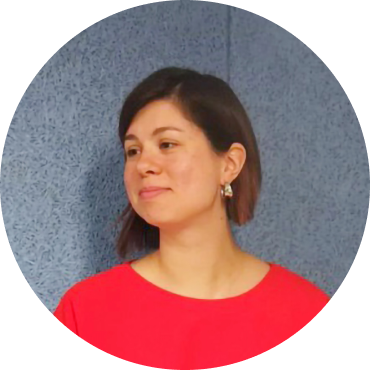 Eurasia
Svetlana Bochaver
Svetlana Bochaver (1987, Moscow), Graduated from Moscow State University (MA, Spanish studies) and Oxford University (MBA), PhD in Linguistics (avant-garde theatre in Russia and Spain). Works at the Institute of Linguistics of the Russian Academy of Sciences as a research fellow since 2011. Published more than 40 papers on Russian and Spanish poetry, and coauthored the handbook "Poetry" (2016). In 2018 started working at Yandex. She is one of the curators for Moscow Poetry Biennale (2017, 2019).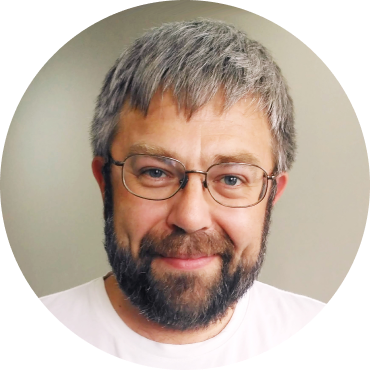 Eurasia
Maxim Amelin
Maxim Amelin (Russia, Kursk, 1970) is a Russian poet, critic, essayist, editor, and translator. He graduated from the Kursk Commercial College and the Maxim Gorky Literature Institute. He was commercial director and director of the St. Petersburg publishing house Symposium from 1995 to 2007 and has been the Editor-in-Chief of the Moscow publishing house OGI since 2008. His poetry is influenced by classical Greek and Roman poetry and by Russian poetry of the 18th century. He has translated the works of Catullus, Pindar, and Homer, as well as poetry from Georgian, Italian, Ukrainian, and other languages. Amelin has edited and published the works of several lesser-known Russian writers. In 2017, Amelin was awarded the Poet Prize.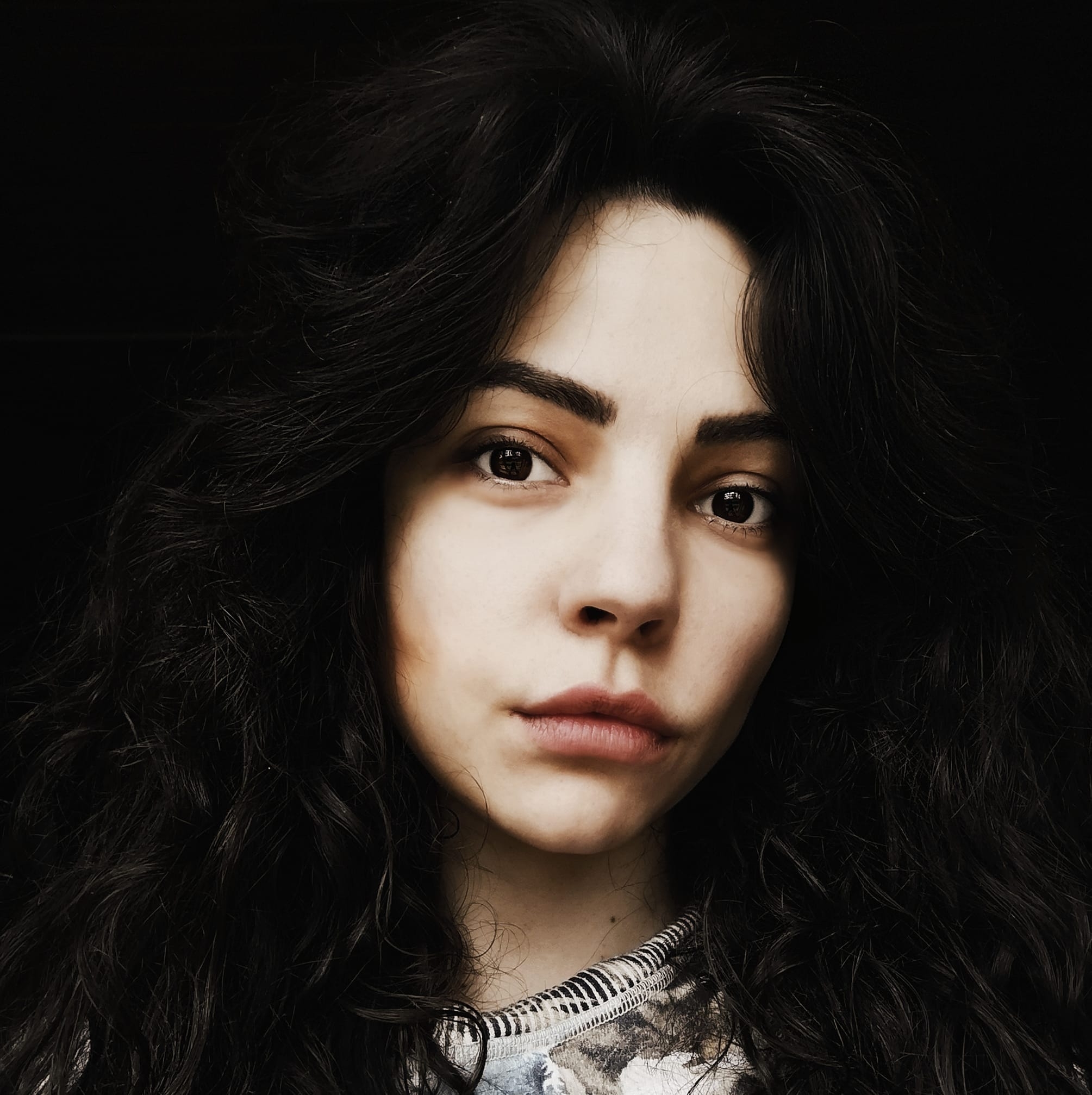 Eurasia
Yulia Dreyzis
Yulia Dreyzis
graduated from the Moscow State University. She has been a Ph.D. in Chinese literature since 2014. She is currently an Associate Professor of the Chinese Philology Department, Institute for Asian and African Studies (IAAS), Moscow State University, and a Researcher at the Institute of Linguistics of the Russian Academy of Sciences. In 2015, she participated in the "Chinese and Foreign Poets Translation, Dialogue, and Reading" Workshop at the International Writing Center of Beijing Normal University. In the same year, she won the DJS Poetry Translation Award. Since 2015, she has been managing Russia's only website introducing Chinese contemporary poetry to the Russian-language reader (
https://versevagrant.com/
).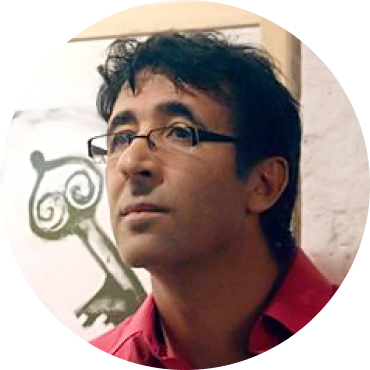 Northern Africa
Mohamed Miloud Gharrafi
Mohamed Miloud Gharrafi is a French-Moroccan poet, novelist and translator. He lives in France. He published three collections of poetry: burns of passion (Morocco, 2002), I chew it like black chewing gum (France/Morocco, 2009) and I don't associate anyone with my loneliness (Cairo, 2014) and a novel: I did not see the waterfalls from above (Lebanon, 2011) He is translated into several languages ​​(English, French, Italian, Macedonian, Romanian, Spanish ...) and has participated in several international poetry festivals (Canada, Costa-Rica, Switzerland, France, Macedonia, Italy, Spain ...). He is professor of Arabic literature at the University of Lyon 3 (France).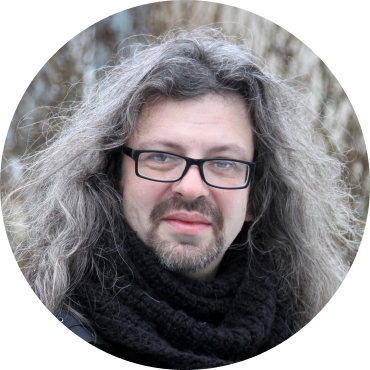 Northern and Central Europe
Dmitry Kuzmin
Dmitry Kuzmin (Moscow, 1968), is a Russian poet, critic, and publisher. Studied philology at the Moscow State University, and graduated from Moscow State Pedagogical University in 1993. In 2005, he got a PhD for his thesis on one-line poems. In 2014, he is visiting professor in Princeton University. Currently lives in Latvia. He started his literary career in 1988 by organizing a group of poets who now are known as the "Vavilon" circle of poets/writers. In 1993 he founded the ARGO-RISK, an independent poetry press. In 1996 he published the first issue of the gay almanac called RISK. He is a founder for web-resourses on Russian contemporary poetry Vavilon.ru and LitKarta. Kuzmin organised quite a number of poetry readings and festivals and published about 300 books by other writers, and since 2006 he publishes poetry magazine Vozdukh. He won a few awards for promotion of the works by young writers, including the Andrei Bely Prize (2002). In 2008 he published a collection of his poems and translations. Some of his poems were translated into English, French, Serbian, Estonian, selection of Ukrainian translations was published in 2018 as a book titled Blankets Are Not Included.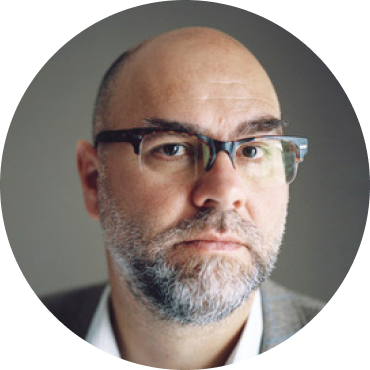 Northern and Central Europe
Bas Kwakman
Bas Kwakman is a Dutch writer, poet, visual artist and culture manager. From 2003 till 2019 he was Managing Director of Poetry International Rotterdam, organizer of the annual Poetry International Festival, and of Poetry International WEB, one of the most important international websites on poetry. Bas Kwakman was educated as a visual artist and teacher of Art History. After his studies Marketing and Management for Art and Culture he became an organizer in the field of arts: visual arts, contemporary music and literature. In 1996 he co-founded Tortuca, a magazine and publishing house for Literature and Visual Arts and in 2003 he started working for Poetry International. He published in numerous international magazines. Bas Kwakman published his first prose and artwork in the book Een stem van paardenhaar (A voice of the Horses' hair, 2014) together with the Flemish poet Lies van Gasse, and his second book Hotelkamerverhalen (Hotelroomstories, by Publishing House De Arbeiderspers 2017). The Spanish translation of the book was published in 2018 as Habitaciones de Hotel. In 2019 he published In poëzie en oorlog (In poetry and war). Kwakman received the Ioannes Bressensis Award in Mexico-City (2018) for his achievements promoting international poetry and the Culture Medal Rotterdam (2019) for 'making Rotterdam the Poetical Capital in the world.' In August 2019 Bas Kwakman left his position as Festival Director to focus on his writing and art. At the moment, he works on a book of poetry, a novel about the creation of a Poetry Festival in the Gobi Desert and an exhibition of his nature drawings.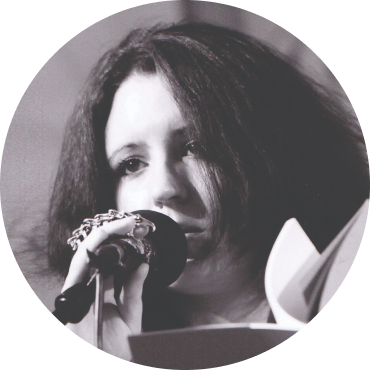 Northern and Central Europe
Linda Maria Baros
Linda Maria Baros (1981), poet, translator, publisher. Holds a PhD in Comparative Literature from the Sorbonne University. Lives in Paris. La nageuse désossée. Légendes métropolitaines (The Boneless Swimmer. Metropolitan Legends) and 5 other poetry books. Her poems are translated in 40 countries. Winner and general secretary of the prestigious Apollinaire Prize. Full member and general rapporteur of the Mallarmé Academy. Vice-president of the French PEN Club. Has translated 40 books. Director of La Traductière publishing house and of Poésie Poetry Paris/French-English Poetry Festival. Editor in chief of the poetry and visual art magazine La Traductière.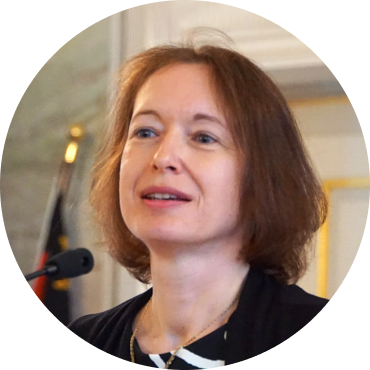 Northern and Central Europe
Henrieke Stahl
Henrieke Stahl Professor for Slavic Literatures, School of Humanities / Fachbereich II, University of Trier. Project Director and Speaker of DFG-Kolleg Research Group "Russian-Language Poetry in Transition: Poetic Forms – Addressing Boundaries of Genre, Language, and Culture Across Europe, Asia, and the Americas." Previously he was a director for several research projects supported by DFG. Vice-President of Kues Academy for the European History of Ideas. Representative of the University of Trier at the Joint Academic Institution of the Universities of Mainz, Oldenburg and Trier at Kues Academy. In 2000 she got a Ph.D. for her thesis on 'Renaissance des Rosenkreuzertums. Initiation in Andrej Belyjs Romanen "Serebrjanyj golub'" und "Peterburg"'. [The Renaissance of Rosicrucianism. Initiation in Andrej Belyj's Novels "Serebrjanyj golub'" and "Peterburg"].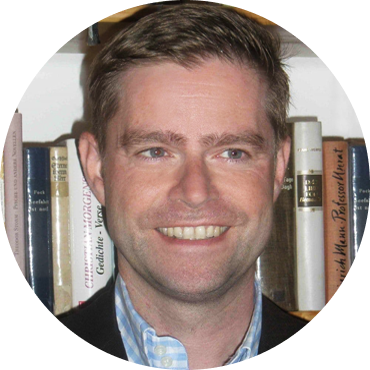 Northern and Central Europe
Matthias Fechner
Matthias Fechner (1966, Stuttgart, Germany) did undergraduate and graduate studies at the Universities of Stuttgart and Manchester; and obtained his PhD at the University of Sheffield. He worked for almost two decades full-time as a school administrator and teacher in Germany, where creative writing and the teaching of contemporary literature became, among others, two of his specialist fields. He has published essays from a participant observer's perspective, e.g., on the Accra Stadium disaster, on Christian fundamentalists during the US presidential election, the demise of Odenwaldschule or the breaking apart of Cusanus Hochschule. In 2018, he joined the University of Trier's DFG Centre for Advanced Studies on "Russian-language Poetry in Transition: Poetic Forms – Addressing Boundaries of Genre, Language, and Culture Across Europe, Asia, and the Americas". Since then, he has published and lectured widely on contemporary poetry in English, German, French, and European regional languages. His other research is dedicated to literary history and education policy. He is a member of Netzwerk Lyrik [www.netzwerk-lyrik.org/], which could be deemed as a successor organisation of 'Group 47'.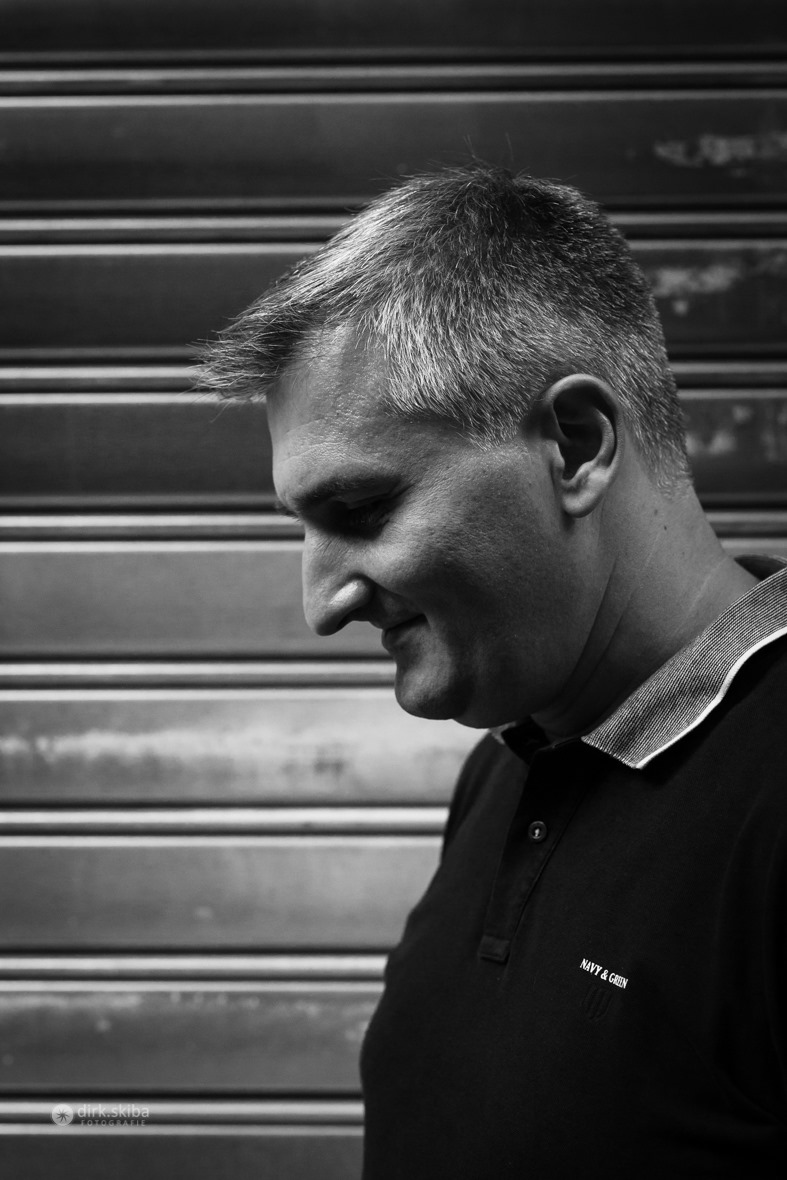 Southern Europe
Dimitris Angelis
Dimitris Angelis (Athens, 1973) has published seven collections of poetry, as well as essays, studies and short stories. His collection Anniversary was awarded the Porfyras Prize of the Academy of Athens, in 2015 he was honored with the Corda Foundation Translation Award and his collection A deer weeping on my bed was awarded with the National Poetry Prize. He was Editor of Nea Efthini literary magazine (2011-2013) and he is actually Editor of Frear (National Prize for the best literary magazine, 2014). He is president of Poets' Circle in Greece and director of the Athens World Poetry Festival.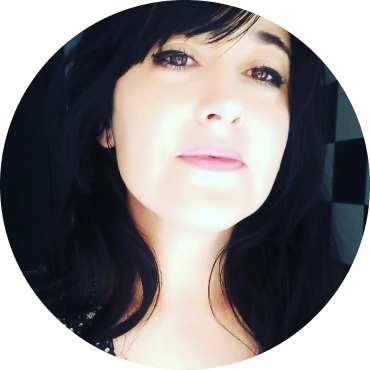 Southern Europe
Marisa Martínez Pérsico
Marisa Martínez Pérsico (Buenos Aires, 1978) is an Argentinean poet that lives in Italy since 2010. PhD in Spanish an Latin-American Literature at the University of Salamanca, Graduated in Letters at the University of Buenos Aires, she is a professor of Spanish Language and Translation at the Udine University and also teaches Hispan-American Literature at Rome Tor Vergata University. Her poetry books: Las voces de las hojas (Argentina, 1998), Poética ambulante (Argentina, 2003), Los pliegos obtusos (Argentina, 2004), La única puerta era la tuya (Spain, 2015), El cielo entre paréntesis (Spain, 2017) and Finlandia (Círculo de poesía Mexico, 2020). Her first novel, Las manos en la madre, was published on september 2018 by RIL Barcelona Publishing House. She won literary and academic awards as the prize given by the UNESCO for an essay about the Cuban writer José Martí, the University of Buenos Aires MostrARTE award and she was a finalist of the Pilar Fernández Labrador Spanish Poetry award. Her poems have been partially translated into English, French, Macedonian, Russian, Albanian, Portuguese and Italian Language with the support of the Argentinean Cancellery. Since 2014 she is the director of the magazine Cuadernos del hipogrifo in Rome and translates Italian contemporary poetry into Spanish.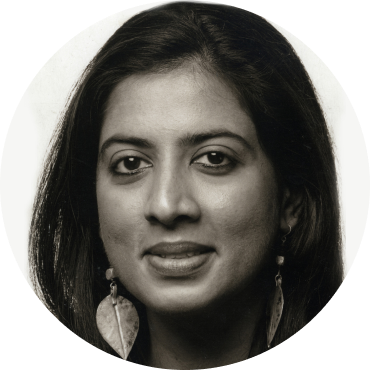 South Asia
Arundhathi Subramaniam
Arundhathi Subramaniam - multilingual Section (India). Arundhathi Subramaniam is a leading Indian poet, and award-winning author of twelve book of poetry and prose, most recently Love Without a Story (Bloodaxe Books, 2020). She has written extensively on culture and spirituality, and has worked over the years as curator, critic and founding poetry editor of the India domain of the Poetry International Web (a significant online archive of contemporary Indian poetry). As editor, her most recent book is the acclaimed Penguin anthology of Bhakti poetry, Eating God. Widely translated and anthologized, some of her awards include the Khushwant Singh Poetry Prize, the Raza Award for Poetry, the Mystic Kalinga Award, the Piero Bigongiari Award (Italy) and the Season Choice of the Poetry Book Society (UK), shortlisted for the TS Eliot Prize (2015).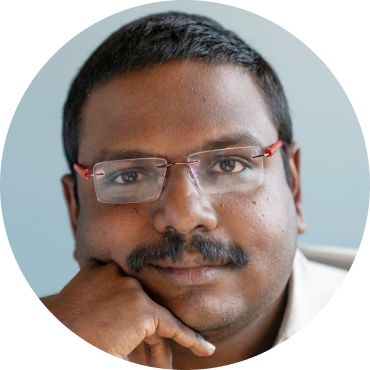 South Asia
Chandramohan S.
Chandramohan S. - Dalit Section. Chandramohan S. (b.1986) is an Indian English language Dalit poet and literary critic based in Trivandrum, Kerala. His accolades include being on the shortlist for the Srinivas Rayaprol Poetry Prize 2016 and a fellowship at the International Writing Program (IWP-2018) at the University of Iowa. His book of poems titled Letters to Namdeo Dhasal, 2016, was on the shortlist for the Yuva Puraskar of Sahitya Akademi (Academy of Letters). He organizes literary meets of English poets of Kerala –both online and offline. In year 2016, OUTLOOK magazine profiled him as one of the high achievers from the Dalit community. Love after Babel and other poems published in Canada in 2020 was awarded the Nicholas Gullien Outstanding Book Award by the Caribbean Philosophical Association(CPA).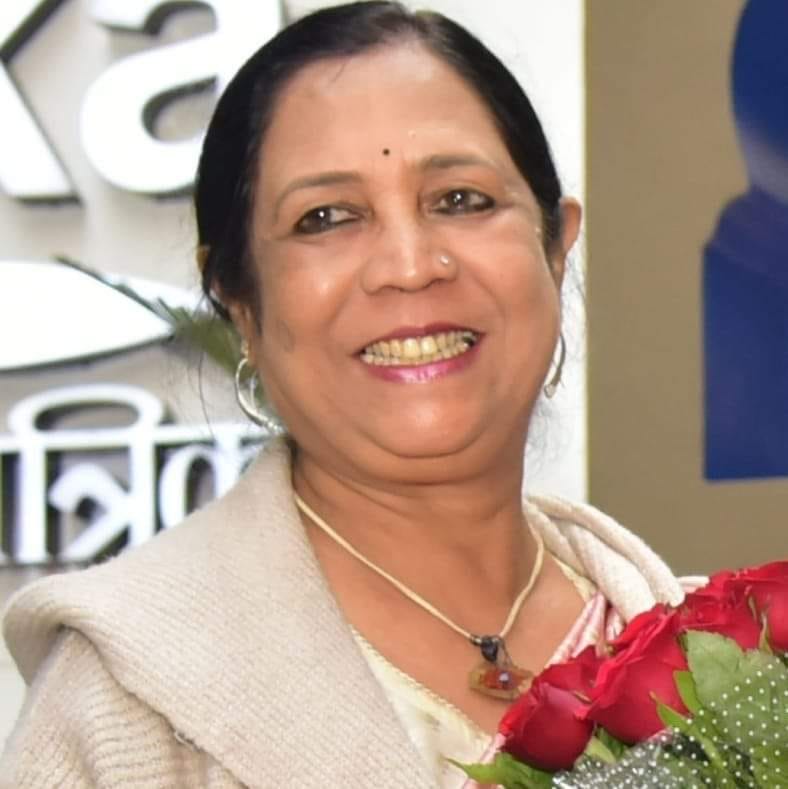 South Asia
Rati Saxena
Rati Saxena - Hindi Section (India). Dr. Rati Saxena is a Hindi poet, translator, and editor, as well as an academic scholar of Vedic and ancient literature. She has five collections of poetry in Hindi and four in English (translated and/or rewritten). She has translated fifteen books, mostly from Malayalam into Hindi, and five poetry collections by International poets from English into Hindi. Her poetry is translated and published in book form in many languages, including English, Italian, Vietnamese, Spanish, Estonian, Serbian, Turkish, and Uzbek. She has participated in over 35 poetry festivals and has held three poetry residencies in Germany and China. Her poem was also part of a space mission by Jaxa, Japan, along with 24 other poems. Saxena has also published two travelogues, a memoir (Everything Is Past Tense), and a critical volume on Balamanyaama's poetry. Her recent important work, A Fist That Opens, discusses the uses of poetry therapy from ancient times to the present and into the future. She serves on the editorial boards of the Multilingual Journal of Literature and of Opto-Art "WürZarT." Her awards include a fellowship from the Indira Gandhi National Centre for Arts (2004-5), the Sahitya Akademi Award for Translation (2000), the State Bank of Travancore Award for Poetry (2001), Naji Naaman's Literary Prizes (International) for a complete work (2016), the DJS Translation Award for Chinese poetry (2018; DJS is the acronym in Chinese of Emily Dickinson's name) and the Rajasthan Patrika prize for best poem (2020).
South Asia
Philip Nikolayev
Philip Nikolayev is a Russo-American bilingual poet living in Boston. He is a polyglot and translates poetry from several languages. His poetic works are published in literary periodicals internationally, including Poetry, The Paris Review, Harvard Review, and Grand Street. Nikolayev's collections include Dusk Raga (Writers Workshop, Kolkata, 1991), Monkey Time (Verse/Wave Books, winner of the 2001 Verse Prise) and Letters from Aldenderry (Salt). His three new poetry collections are forthcoming in 2021 from MadHat in the USA, and from Copper Coin and Poetrywala in India. His translations of selected poetry by Alexander Pushkin will be brought out by Littera Publishing (NYC), also later this year. He co-edits Fulcrum, a serial anthology of poetry and critical writing. His poetry, translations and criticism in Russian have appeared in such national literary journals as Artikl', Druzhba Narovov, Novy Mir, TextOnly.ru, Vozdukh, and a few anthologies. Dr. Nikolayev holds two degrees from Harvard and defended his PhD thesis on Samuel Beckett under the advisership of Christopher Ricks at Boston University's Editorial Institute.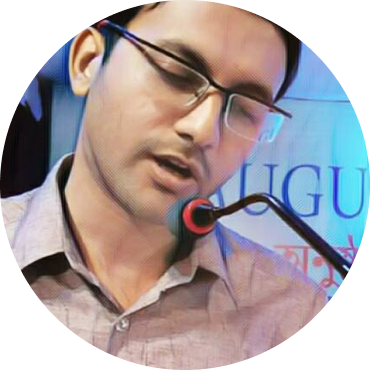 South Asia
Subhrasankar Das
Subhrasankar Das - Bengali Section Curator. Subhrasankar Das is a bilingual poet, author, critic, translator, and teacher. He has published three collections of Bengali poems (Tontukit, Baul Molecules, and Sfotikchhapa Phosphorus), an e-book of English poems (Zebracrossing), and has translated into English the prose of the outstanding Bengali author Shyamal Bhattacharya. Das's poems, short stories and reviews have appeared in numerous periodicals and editions nationally and internationally. CDs of his recorded poems have been published by Eastern School of Publication and Souharda Kolkata. He is the recipient of the prestigious Binay Padak, Banani Shahitto Somman, and Tobu Ovimaan Sommanona literary awards. Das has recited poems on and has been interviewed by All India Radio and the local channel Akash Tripura. He edits Shadowkraft (the 1st international and multilingual literary webzine from Northeast India) and Water, (the 1st international and multilingual video-magazine from Northeast India).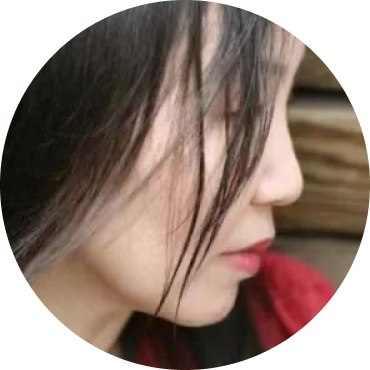 East/Southeast Asia and Oceania
Ming Di
Ming Di is a Chinese poet, translator and editor. Author of six books of poetry in Chinese and one book of poems and essays on indie movies, she also co-authored Trilingual Renshi (Vagabond Press 2015) with Japanese and Korean poets upon invitation. Some of her poems have been translated into English (River Merchant's Wife, Marick Press 2012), French (Histoire de famille, Transignum, 2015), Spanish (Luna fracturada, Valparaiso Ediciones 2014; Distracción, Casa de Poesia 2016; Pájaro Isla, Circulo de Poesía 2019), and also published in German, Italian, Slovenian, Croatian, Japanese, Indian and Arabic journals. She has translated Marianne Moore, Anne Carson, Terrance Hayes, Ilya Kaminsky and several other poets into Chinese. She has edited and co-translated anthologies such as New Cathay: Contemporary Chinese Poetry (Tupelo Press, 2013) and New Poetry from China 1917-2017 (Black Square Editions, 2019). She co-edited New Eco-Poetry from China and the United States (University of Hawaii Press, 2019). She was a co-organizer of international translation workshops and festivals in Beijing from 2011 to 2017 and has been the China editor for Poetry International (Rotterdam) and Lyrikline (Berlin) since 2011. She co-curated the China Night at Poetry International Rotterdam in 2013 and the China Focus at Poesiefestival Berlin in 2015.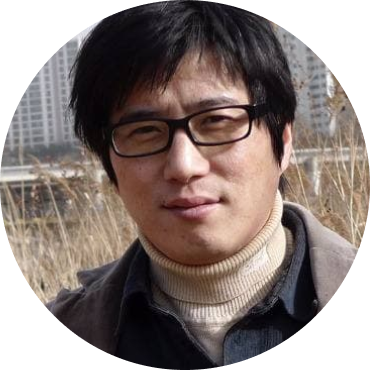 East/Southeast Asia and Oceania
Bo-Seon Shim
Bo-Seon Shim's poetry collections include Fifteen Seconds without Sorrow (2008), Someone Always in the Corner of My Eye (2011), Today, I'm Not So Sure (2017), and If I Have to Kill Someone (2018). He is the recipient of literary prizes including the Nojak Literary Prize (2011) and Kim Jong Sam Literary Prize (2018). He is an Associate Professor in the Graduate School of Communication and Arts at Yonsei University, South Korea, where he teaches and researches sociology of the arts and cultural mediation.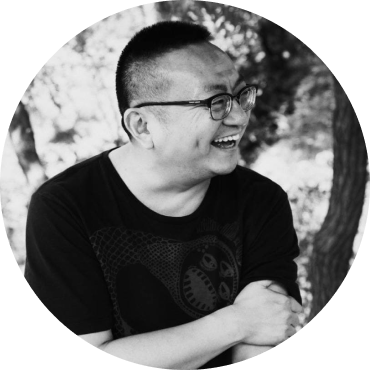 East/Southeast Asia and Oceania
Shen Haobo
Shen Haobo, born in Taixing, Jiangsu Province in 1976, graduated from the Chinese Department of Beijing Normal University in 1999 and has lived in Beijing ever since. In 1998, published an essay "Who's Making a Fool of 'the Nineties,'" which later became a trigger for the 1999 polemic on the Chinese avant-garde poetry scene between "Popular Writing" and "Intellectual Writing" (aka. Panfeng Polemic). He was one of the leading figures on the Popular side. In July 2000, he founded a poetry magazine, The Lower Body, and published an article "The Lower Body Writing & Against the Upper Body," which marks the start of the influential "Lower Body Poetic Movement" . It has changed the appearance of contemporary Chinese poetry. Shen's poetry books include Great Evil Hidden in the Heart, Butterfly, The Wenlou Village Accounts, Order Me Silent, Asking Fate for Poetry, Night of Hualien, among others. He also has a collection translated into Spanish, The Lower Body, and one translated into Korean, The Republic. In 2016, he announced that he would not accept any domestic poetry award from China from then on. Shen established the Xiron Poetry Club, a publishing imprint dedicated to spreading, promoting and publishing Chinese avant-garde poetry and world poetry in Chinese translation. Shen's poetry has been translated into English, Spanish, German, Russian, Danish, Dutch, Korean, Persian, Arabic and Hindi, and published outside China.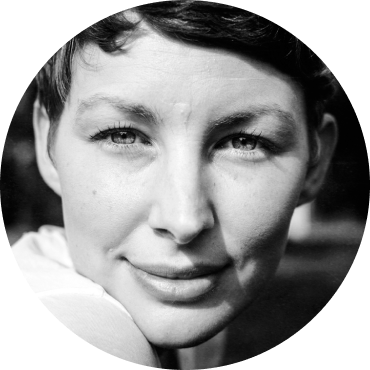 East/Southeast Asia and Oceania
LK Holt
LK Holt has published five books of poetry. Her 2019 collection Birth Plan (Vagabond Press) was shortlisted for the 2020 Victorian Premier's Award for Poetry and the Prime Minister's Award for Poetry. She has been the recipient of the NSW Premier's Award for Poetry, the Grace Leven Prize, and has been longlisted for the Australian Literature Society Gold Medal. She has been a participant at the Australian & New Zealand Festival of Literature & Arts (UK) & the Poetry International Festival (Netherlands). She lives in Narrm/Melbourne.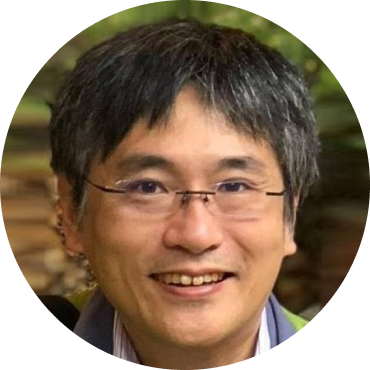 East/Southeast Asia and Oceania
Yosuke Tanaka
Yosuke Tanaka (1969), author of four poetry collections, A Day When the Mountains Are Visible (Shichōsha, 1999, in Japanese), Sweet Ultramarine Dreams (Michitani, 2008, in Japanese), I'd Love to Go to Mont Saint-Michel (Shichōsha, 2018, in Japanese), and the latest 350-pp-volume, A Pink Sandweight (Shichōsha, 2021, in Japanese), also works as a molecular cell biologist in the daytime. After chosen as "annual poet of Eurika" (1989), he serves as the editor of the poetry magazine Kisaki (1989–), and as monthly poetry reviewer on Gendaishitechō, Tanka Gendai, and Shikaku. His poems have been translated by Jeffrey Angles, Mitsuhiko Kubo, Andrew Houwen, Jan Lauwereyns et al. on Poetry International Web, Connotations Press, Tupelo Quarterly, The High Window, Tokyo Poetry Journal, Revolver, Teesta Review, and Cordite Poetry Review. He also contributed as a Guest Poetry Editor of the Japanese poetry issue of Jung Journal: Culture & Psyche (2016) and as a Guest Poetry Curator of the exhibition "Playing with Okamoto Tarō" (Okamoto Tarō Art Museum in Kawasaki, 2017), and was invited by Maebashi Poetry Festival (2015–) and Indian National Poetry Festival in Kolkata (2018). He held unique poetry workshops on "numerical tanka" in Tokyo, Kawasaki, Maebashi, and Kolkata (2016–), and his interviews by Al Filreis appeared on UPenn's poetry education programs Jacket2 and ModPo (2014–18). His co-translation with Andrew Houwen of poems by the Australian poets Paul Hetherington and Shane Strange into Japanese was brought out in Gendaishitechō poetry magazine (2019). He organized "Coffee for Poetry" events on two cafés in Tokyo and Osaka on the World Poetry Day in 2017.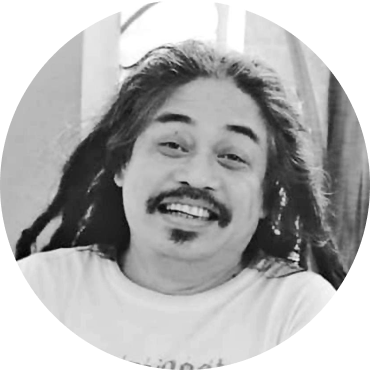 East/Southeast Asia and Oceania
Saut Situmorang
Saut Situmorang was born in 1966 in Tebing Tinggi, North Sumatra province, Indonesia, but was raised in its capital Medan. Spent eleven years (1989-2000) as an immigrant in New Zealand where he did his BA in English Literature and MA in Indonesian Literature. He was also actively involved in the underground poetry readings in New Zealand and was awarded several prizes for his English-language poetry, such as the Original Composition Prize from Victoria University of Wellington and the Blues Award from the University of Auckland. In early 2000 he returned to Indonesia and now lives in the city of Yogyakarta as a full-time writer. Widely published in newspapers and literary magazines all over Indonesia, he has published seven books of poems, a book of literary essays, and a book of short stories. His Indonesian-language poems, essays, and short stories had been translated into English, Italian, Czech, French, and German. He is one of the pioneers of Internet Literature in Indonesia and was one of the editors of the Indonesian underground literary journal Boemipoetra. In 2005-2007 he was the Literature curator for the Festival Kesenian Yogyakarta (Yogyakarta Arts Festival). He was invited to What is Poetry? Festival 2013 in South Africa and the HIFA Festival in Zimbabwe in April-May 2013 and in June 2013 was invited to read his poems at Poetry On The Road in Bremen, Germany. In 2015 he was invited to read his poems at the ASEAN Literary Festival 2015 in Jakarta, Indonesia, and as the guest poet at 3 Cities Poetry Festival (Bandung, Yogyakarta, Denpasar) in Indonesia.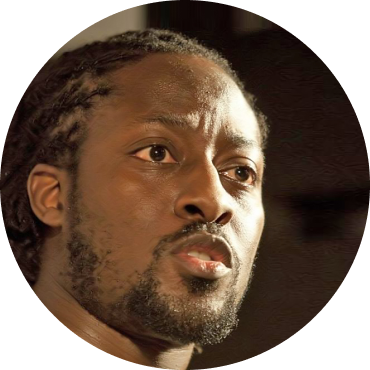 Sub-Saharan Africa
Nii Ayikwei Parkes
Nii Ayikwei Parkes A 2007 recipient of Ghana's ACRAG award, Nii Ayikwei Parkes is a writer, editor and socio-cultural commentator. He is the author of the hybrid novel, Tail of the Blue Bird, which is translated into Dutch, German , Spanish, French, Italian, Catalan and Japanese. Nii Ayikwei's début book of poetry, The Makings of You (Peepal Tree) includes the poem Barter, which was used in the 2013 Poems on the Underground London series, and his recent second, The Geez (Peepal Tree) is a UK Poetry Book Society Recommendation and was longlisted for the 2021 Rathbones Folio Prize. Following roles at the University of Southampton, California State University and the University of Aberystwyth, he was founding director of the Aidoo Centre for Creative Writing in Accra, before taking his current role as Producer of Literature and Talks at Brighton Festival. Nii Ayikwei writes for children under the name K. P. Kojo and was selected as one of Africa's 39 most promising authors of the new generation for the World Book Capital Africa 39 Project in 2014. He splits his time between Ghana and Europe, where he produces literature events and teaches.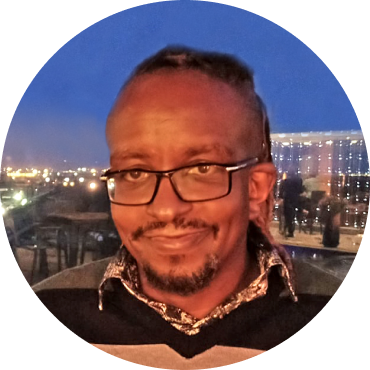 Sub-Saharan Africa
Tony Mochama
Tony Mochama is a lawyer-turned-journalist who works with the Standard Newspapers in Kenya, and runs a small consultancy Media Ace Partners. He is also a popular poet & spoken word artist in East Africa. Tony is the Sec. Gen of PEN International, the Kenya chapter. He is published ten books, three in his favourite poetry genre – 'What If I'm A Literary Gangsta?' (2007), 'In the City of Water' (2019) and 'Modern Poetry for Secondary Schools' (2016), a book officially recommended in Kenyan high schools to 'demystify' the art of poetry to students of literature. Originally a beneficiary of the Summer Literary Seminars (SLS). Participant of multiple events: from Canada's Concordia University in 2011 to being poet-in-residence at Ca'Foscari University in Venice (2013), Bayreuth University in Germany (2014), as well as the sub-Saharan poet rep at the BIG SAS in Germany and Disquiet International literary festival in Portugal.The Goethe also selected Tony in mid-2019 to go and run a weeklong poetry festival in Namibia. Locally, under the umbrella of PEN Intl, Tony has helped set up 'PEN Poetry clubs' across the country, and won the Sanaa Theater Poet of the Year (2014) and three national Burt Prizes. Mochama was also the pioneer winner of the continental Miles Morland Scholarship Award, and was an Emily Harvey Foundation (EHF) poet-in-residence, 2019.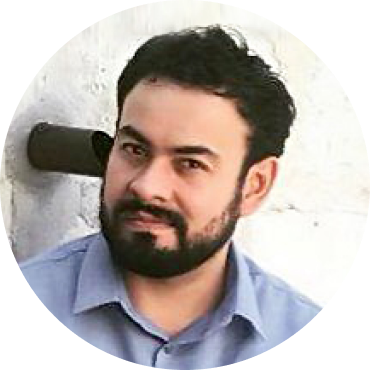 America
Alí Calderón
Alí Calderón (Mexico, 1982) was born in 1982 in Mexico City. He holds a PhD in Philology, has written a monograph on Mexican poetry "Generation of '50" and now lectures on Latin American literature at the Meritorious Autonomous University of Puebla. Founder of the publishing house and literary magazine "Circle of Poetry" and the world's largest online poetry resource (Círculo de Poesía, www.circulodepoesia.com). He made his debut with the poetry collection "Prototype" (2005), then released five more books. Winner of numerous awards, including the Ramon Lopez Velarde National Poetry Prize (2004) and the East West Poetry Prize (China-USA, 2014).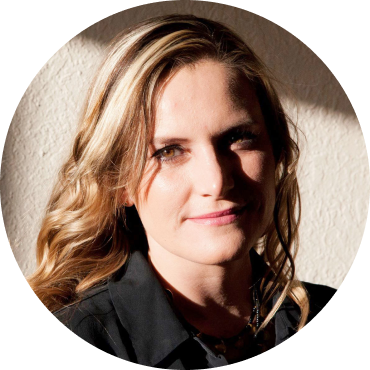 America
Andrea Cote-Botero
Andrea Cote-Botero is the author of the poetry collections: Puerto Calcinado/Port in Ashes (2003), La Ruina que Nombro/ The Ruin that I name (2010) Chinatown 24/7 (2017) and En las Praderas del fin del Mundo/ In the Prairies of the end of the world. She has also published books of prose: Una fotógrafa al desnudo A Nude Photographer: A Biography of Tina Modotti and Blanca Varela y la escritura de la soledad/Blanca Varela or Writing From Solitude. She has obtained the following recognitions: The National Prize of Poetry from the Universidad Externado of Colombia (2003), the Puentes de Struga International Poetry Prize (2005) and the Cittá de Castrovillari Prize (2010) to the italian edition of Port in Ashes. Her poems have been translated into English, French, German, Catalan, Italian, Portuguese, Macedonian, Arabic, Polish and Greek. She is a Professor of Creative Writing at he Bilingual M.F.A. at UTEP.